What to expect from a hammam in Istanbul?
Two years ago I went to a cute city break in Istanbul. I had the chance to remind it a couple of days and I felt it's a good opportunity to share how it was. The interesting part is that most of the stories were surrounding my hammam experience. A hammam is a turkish spa or bath which was associated with the Ottoman Empire and especially with the Islamic culture.
What do they have so special? They are quite similar to regular spas and relatively close to roman baths. Usually, a hammam experience starts with a low sauna, followed by an unusual experience in the massage room, and ends with a pool bath. After this series of processes, you need to stay and set back your body temperature for getting outside. Quite simple right?
Suleymaniye Hamami, my first hammam in Istanbul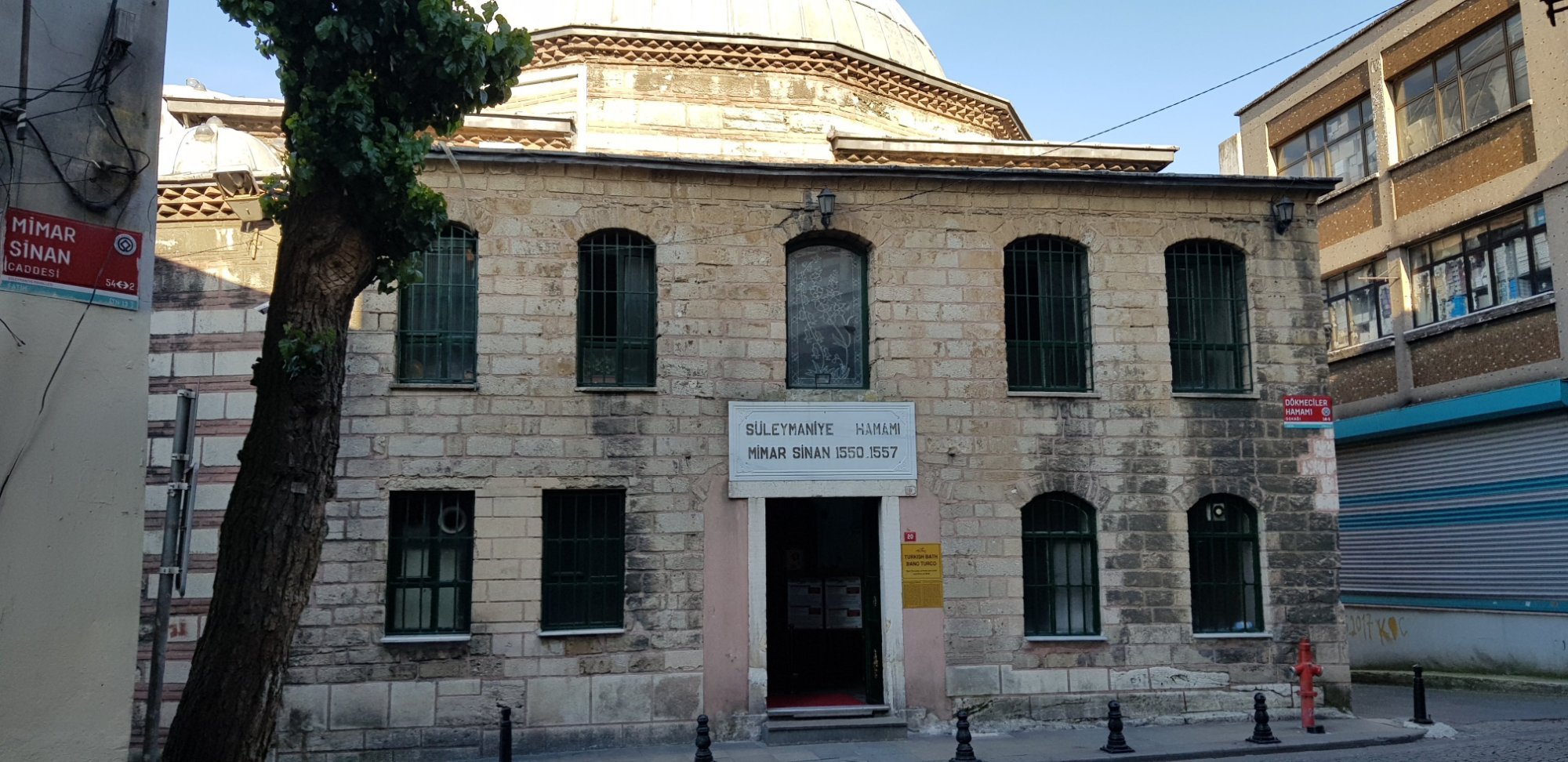 A part of this city break group came with the proposal of trying such an experience. It's never more interesting than trying authentic things in each place you travel, right? We asked in our hotel about a place where we can do this and they were very kind to tell us about such a place with a pick-up service from the hotel. No more thinking and we've said YES. It was established that a car would come and pick-ups at 19.00. All were about 180 Turkish pounds per each (somewhere around 20 EUR).
Time passed very fast and here we were in the evening, with a van arrived in front of the hotel. A little bit spooky to be honest to go into a van, but was nothing different than a van that takes you to the airport for a car rental service. We have arrived at the destination and we identified a building with a remarkable architecture, similar to the one of a mosque. We enter shy and we try to see what's next and where we are supposed to go.
Istanbul's hammam warm welcome
A guy approached and gave each one of us a towel. It shows us the cabins where we can change from street clothes. The towels were so ancient. I think that my grandmother had some similar kitchen towels from the same material and design. If you are a Romanian you definitely are familiar with the towels colored by squares in white and red shapes separated by some thin lines. It is the classic pattern of kitchen towels. At least it was for me.
The main lobby of the first room had the floor from solid marble and the walls filled with old wainscot. The wardrobe rooms were shaped in a series of small chalets each one having a thin bed and solid as a rock was looking suspiciously weird.
We proceeded forward into those chalets, changed into our pool shorts and we went outside as some cool guys with towels on our shoulders. Baaaang. First mistake! When we went outside like that, a guy came in a rush and started to scold us. It seems that we weren't supposed to get outside uncovered by those towels. Really? Later on, we realized that it was a mixed hammam and everybody had to be decent and covered.
Taking this person's advice we went forward arriving in a big room that was looking like a transit camera. Seemed to us like being a place where you can have a short shower and prepare yourself for the massage area. Awesome. With huge enthusiasm, we've entered into the showers, and the doors almost fell down. They were quite old and rusted. Gently we've showered and went into a very large room (it had somewhere around 20 square meters). In the middle of it, a big marble block was standing as a stage ready for some actors to jump and start the first act.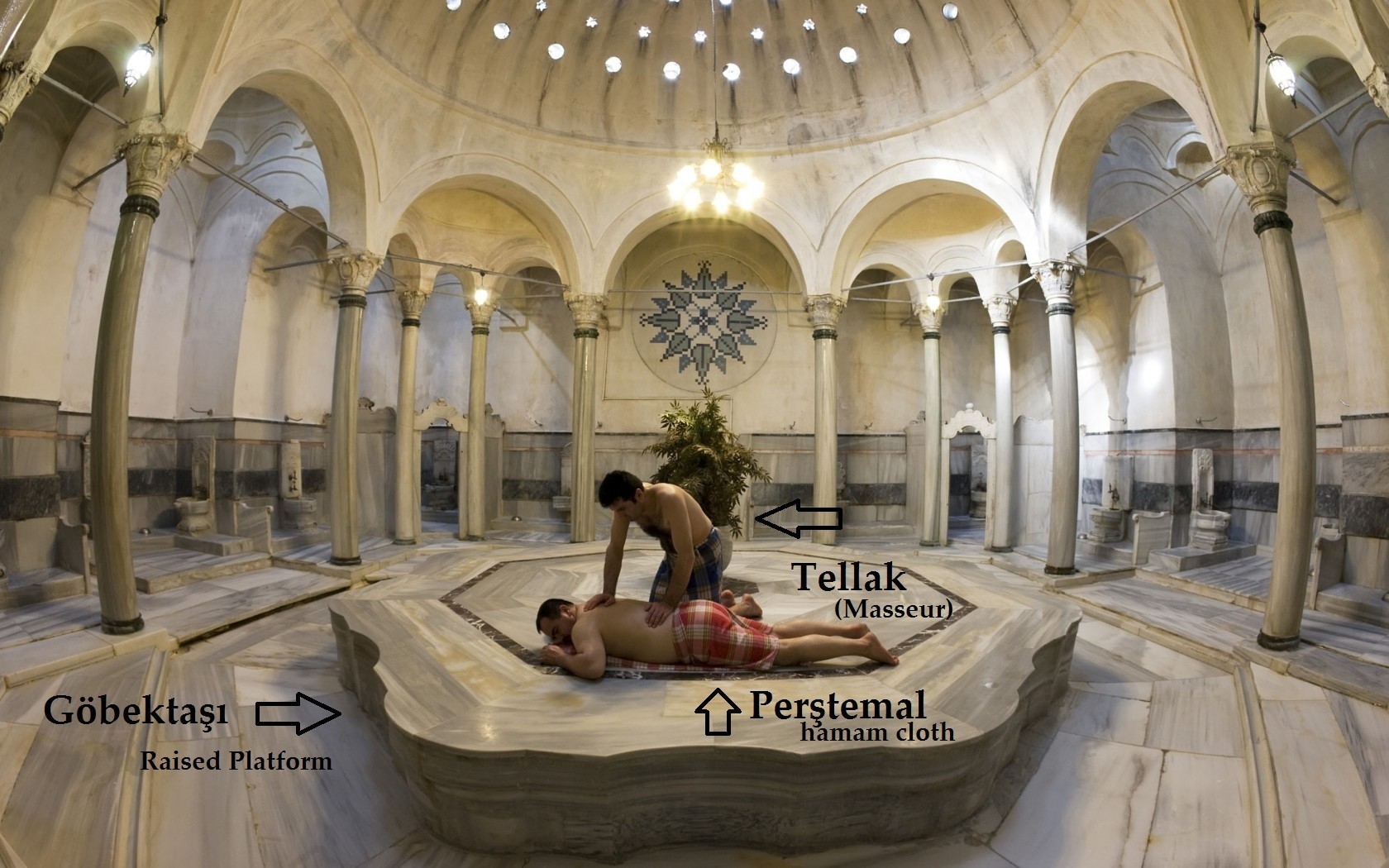 On the room sides were some small fountains installed and water was running from them. We were a little bit scared of this big picture. We were expecting somebody to come and tell us what to do. Later on, we were about to regret this.
The warm up
Right after this, a massive guy with a generous beard appeared. He showed us the path. We were supposed to enter into an entry-level sauna (60 - 70 degrees Celsius). Pretty light compared to what we were used to do on our regular spa sessions. We went into it and after a few minutes while we've exchanged some of our initial impressions we woke up that the sauna closed by some wood doors.
The massive guy entered after less than 5 minutes. I was scared of him, rather let myself on his hands. With a thick voice he asked:
Massage, massage?
Being scared, I haven't whispered a word. One of the guys from the group had the gut to do the first step. He said: ME. In my mind... wof, I've passed this guy. A short time after this, another fellow arrived. This time was thinner and shorter. His voice was less imposable than his colleague.
Without hesitation, I said that's my train till another rocky man would appear. I went with him back into the big room. He guided me to a side where the water fountains were. He told me to stay down on the marble and with a hand pushed me to stay down.
Being cornered, I was waiting for the massage session. A few seconds passed after this though and I woke up slapped on the back of my neck. Suddenly, a can of water splashed into my face. I saw when he took it and dived into the fountains, but I never imagined this scenario. Especially into my face. He continued with several other similar steps. I was confused.
Next step
Home, I have two picky cats. In the evening, before going to sleep, I am rubbing their fur with a special cat glove. After such a session, they are hypnotized. Well well. This guy pulls out a similar glove. He catches my neck and forced me to bow my head. I've felt the glove on my back rubbing it without mercy. I was like my tomcat. This guy was trying through this process to open my skin pore. After all this craziness.. splash (another cup of water into my face). Of course, why not?
I wasn't sure this is how it was supposed to be the whole experience or if this guy mocks me.
The pillow cover
As a next step, the guy guided me to lay down on the hexagonal marble table from the middle of the room. The massage was about to be next. He comes near me with a basin filled with water. Initially, I thought it had detergent into it, but it seems it was something that was causing a lot of foam. He grabs something similar to a pillow cover, dives it into the basin, and covered me with the foam formed by this process. In a second I felt how the guy's hands were chocking my leg into an aggressive massage. I felt my leg was trapped in a claw. I thought I will lose my leg. I was expecting something more relaxing, but it was so painful. I was lucky that my body doesn't get bruised so easily.
The massage passed. Of course, another cup of water into my face folowed. I felt partially invalid. In a short time after this, I heard a pale scream behind me. We were three guys aligned on the sides of the hexagonal marble table and we were experiencing a true authentic hammam in Istanbul. This is what we wanted, this is what we were having.
The guy looked at me and gestured to me that I have to go in a certain direction. The guys told me something similar to this:
There, there and after that… this (marking that we have to tip him.
The place where he just send us was like a mini pool inside a cave. Was time to relax our body after this ... whatever was that.
The end tea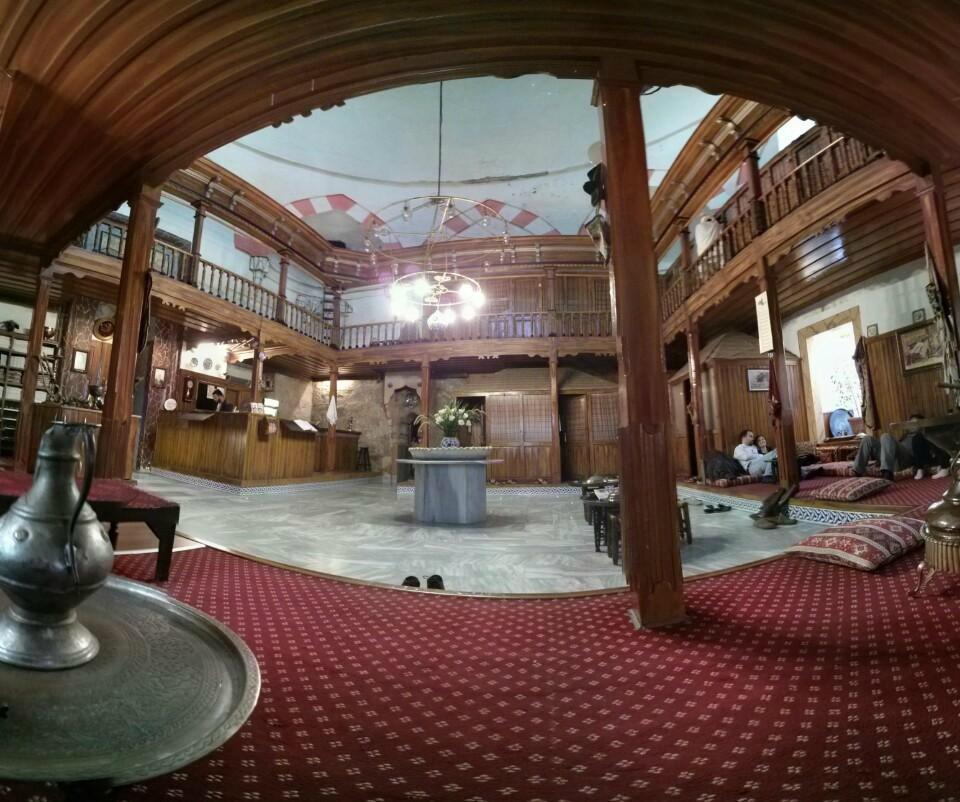 Now we were all together inside the pool and we were making fun of each other about our experience. We were astonished and quite amused. It was like in a movie. We returned after a while in the big room from the entrance. We ordered a black tea (specific turkish) and we were making fun of ourselves. We were peaking, to be honest to the three musketeers that were massaging us because they were waiting for their tip.
We couldn't stay much longer and we left. On the way out we passed near them and tipped them. Not sure why, but definitely they've made this experience to be one unforgivable.
Back to the hotel, we've reviewed the flyer from which we selected this hammam. Having a closer look we saw the guys in it. The part that conveyed to us was that we choose to view from the image only the girls that were doing massage. It seemed that was the option for the women's coming to this hammam.
In a summary, if you ever go to Istanbul and want to live such an experience on your own skin, I think that you should be aware that a hammam is actually a process thought to treat your skin, but in a different way. Leasing aside the fun we did felt really refreshed. There are many such places in Istanbul, and to be honest, if I were to do it again, probably I would pay a little bit more attention to the research phase.
Enjoy it and I hope my experience to be a lesson learned and to have something to pick up from it.
PS: If you like Asia, I guess you would like to read as well about the trip from Thailand, about Bangkok, Elephant Nature Park from Chiang Mai and about the beauty of the beaches from the Phang Nga golf..